About The Associated Ginseng
Growers of British Columbia
Commercial ginseng production in B.C. began in 1982 in the Bontanie Valley near Lytton when Chai-Na-Ta Ginseng Products Ltd. planted their first 5 acres. Two other growers established ginseng gardens in 1985 and by 1987 there were 12 growers cultivating ginseng. By 1994 there were 125 growers throughout the province.
Ginseng in British Columbia
British Columbia is the latecomer to the ginseng growing business in North America. The other main growing regions are Wisconsin and Ontario, both of which have grown ginseng for over 100 years. There are some isolated reports of ginseng production in B.C. prior to 1960, but these have not been substantiated. Continuous commercial production of ginseng began in B.C. in 1982 in the Botanie Valley near Lytton. The first planting was 5 acres in size and was planted by Chai-Na-Ta Ginseng Products Ltd., a company that has grown to be the largest ginseng grower in North America. Information about the lucrative ginseng market quickly spread, leading to 2 more growers joining the industry in 1985. After that, the growth of the industry was so rapid that it was often characterized as a gold rush. By 1994, there were about 130 growers in the province. However, as is typical of a gold rush, boom was followed by bust. Production of ginseng increased rapidly in all 3 growing regions in the late 1980's and early 1990's, and as supply grew more rapidly than demand, prices began to fall.

Prices bottomed out in 1999 at levels below the average cost of production, causing many growers to leave the industry. As it stands now, most of the remaining growers are those that were the first to enter the industry. Their experience and determination have lead to renewed stability in the industry and the production of high quality ginseng. In B.C., ginseng is grown in the dry Interior part of the province. This is a very different environment compared to its native range. It does, however, hold some very real benefits to B.C. growers. The dry conditions mean that growers need to provide much of the plant's water requirements during the growing season with irrigation. In the other growing regions of North America, most soil moisture is provided by rainfall and rarely in exactly the amount required. The control that B.C. growers have over water inputs allows them to maximize growing conditions and to minimize the growth of fungal plant diseases that favour wet conditions. In addition, the clean air, water and soil found in B.C. provide the means for producing high quality, healthy crops.
majestic ginseng products Ltd.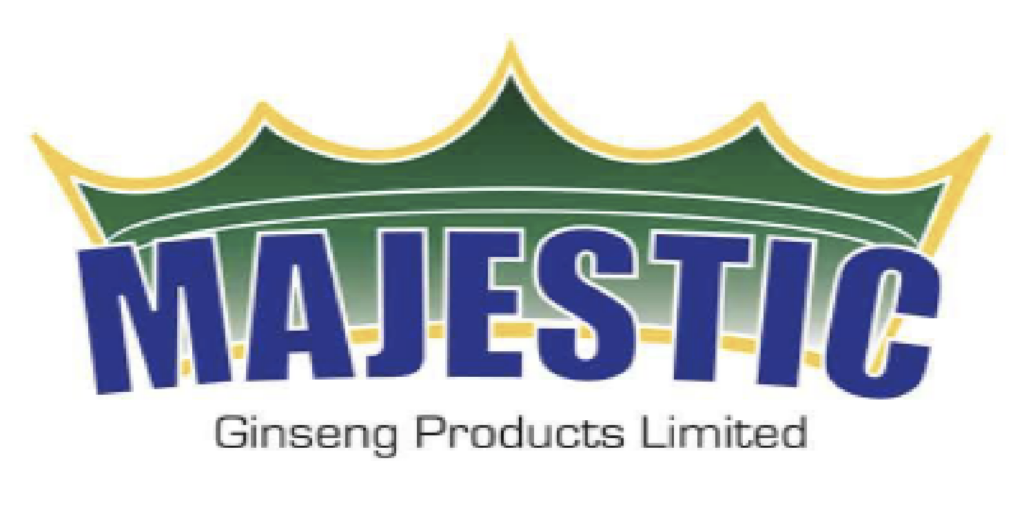 contact us for
information